Connect Here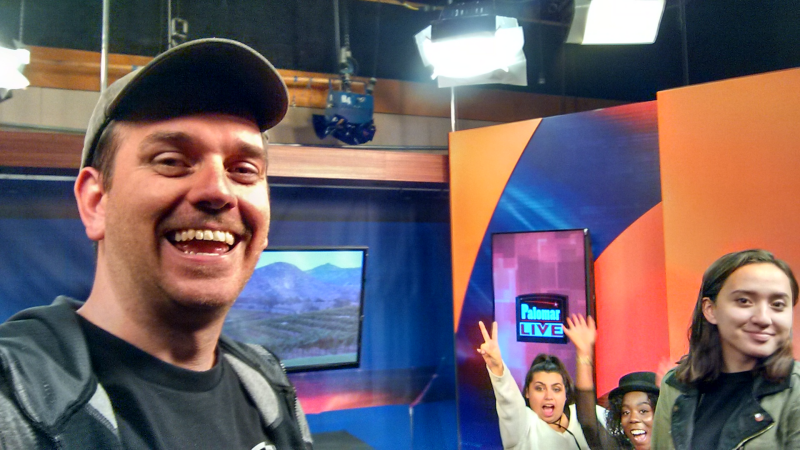 Want to Work Together?
I'm always up for collaborating on a fun multimedia entertainment project. I absolutely *love* working on comedies, sci-fi/fantasy, or anything with an inspirational and empowering message. Got something I might be a good fit for? Let's talk!
Just Want to Say Hi?
That's cool too! Drop a line, say hello, and tell me a funny joke (if you have one; silly dad jokes count). I'm not very active on social media, but you're welcome to connect with me there or through any of the preferred methods below. It's great to meet you!
Mailing Address
PO Box 6562
Burbank, CA 91510
Other Methods

E-Mail:
You can always reach me at

[email protected]

. This is the fastest, easiest, most direct method. Highly recommended. Five stars.

Carrier Pigeon:
If avian messengers are your thing, you could send me a letter by carrier pigeon… but they always leave such a mess, so I prefer e-mail whenever possible.

YouTube:
Please subscribe to my new YouTube Channel. Pro tips for actors, short films I've directed, nature videos for relaxation and meditation, my spiritual growth podcast, and more!

Instagram:
I typically share behind-the-scenes photos on Instagram. Maybe occasionally some really pretty nature pictures too. Basically: moments that make me happy, that I want to remember. 🙂

Facebook:
Pretty much everything I share on Instagram is automatically cross-posted to Facebook. But if you prefer one over the other, now you have a choice!

Telepathy:
If you have psychic abilities or super powers, you can always try reaching me by telepathy. No promises or guarantees that I'll hear you, though. I might be watching Netflix.
LinkedIn:
You can also connect with me on LinkedIn. But please, don't send any spam. I'm vegetarian.

Entertainment Oxygen:
I'm on this new entertainment industry networking app called Entertainment Oxygen. Thought I'd give it a try.

IMDb:
Here's my IMDb page, for a list of all my acting, writing, directing, and other TV & film credits. Not sure how you'd "connect" with me on it. But if you want to see what I've done or been in, it's a great place to start!